I will have more time to sit down and write in my blog... when we get caught up a bit more!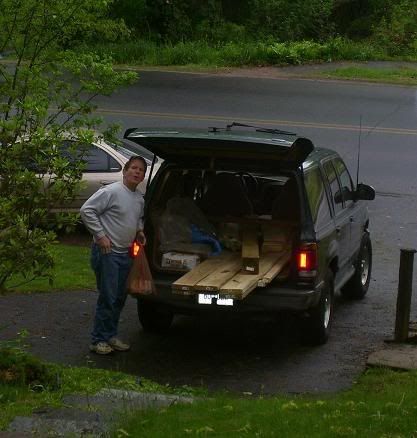 We've been extremely busy outside in the gardens, as we are every spring. They are dreadfully in need of TLC after being neglected the last few years! Poor hubby Matthew spent much of his vacation grubbing in the dirt, jacking up the childhood playhouse turned garden shed that my father built when I was 5 or 6. He knew how much it meant to me and reclaimed it from the earth! I am lucky he doesn't complain more about things!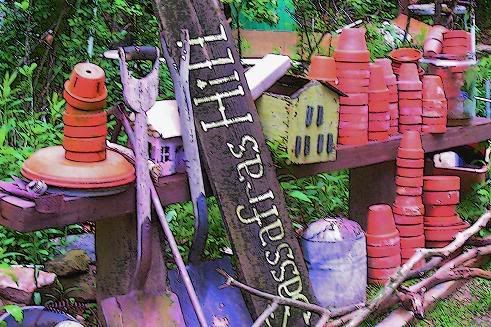 What a mess outside once we cleared it out for new sill and flooring.... I didn't have any idea how many clay pots I had stored in there! This is only a few of them.
I spent much of that week painting it an eye popping shade other than that which I had intended. Our large building supply store never seems to mix the right color, but I think the color is growing on us after all. Next is a plank door to replace the rotted door. I long for a metal roof to hear the rain pinging down, perhaps later in the year.